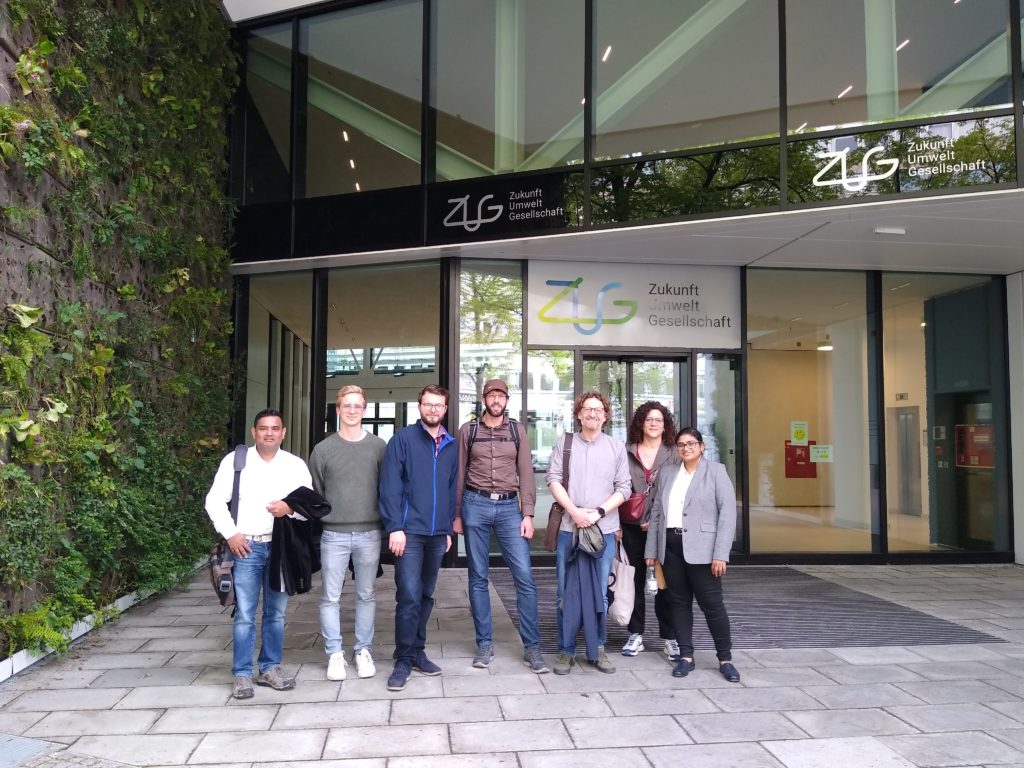 "Such a solution with local recommendations based on remote-sensing derived information and model-based stress-simulations would be very interesting to have, and it could very well complement existing decision support tools for forest management" said Andreas Hill, from Forest Service Rhineland-Palatinate, Germany.

It's already been one year since we started the FutureForest 2 project, so it was time for a critical review. In the last two weeks, we had both the annual project meeting and the meeting with the formal advisory board.
We got a lot of valuable input and feedback and here's what we've developed so far:
The FutureForest 2 project, funded by BMUV, uses artificial intelligence (AI) methods to provide information that helps forest practitioners to make decisions around climate-adapted forest conversion. In the past twelve months, we have achieved the following:

· Creation of the first tree species and tree vitality dataset for all of Germany
· Set-up of a sensor field in the forest with more than 200 sensors
· Enhancements to simulation tools and scaling results to all forests
· Evaluation and implementation of ranking methods for the different management options
· Start of the forestry data space and provision of climate- and biodiversity related data sets
So what's next?

We need to move from theory and technology implementation to application. We need to show that the approach can bring quantifiable value to forest practitioners and answer the following questions: Will they trust the science behind our AI-powered results instead of relying on anecdotal knowledge and generic recommendations? How can we translate statistical-mathematical results into easily understandable terms? Do forest management timelines allow us to create and maintain such a tool successfully?
Despite the challenges that come with organizing any project, we are on track to meet milestones. We're also making good progress towards the alpha releases of FF.ai Decision Support Tools and the Forestry Data Space.